Geumhyung Jeong
(South Korea, 2020)
Mixed media installation and film, Dutch première
Location: virtual environment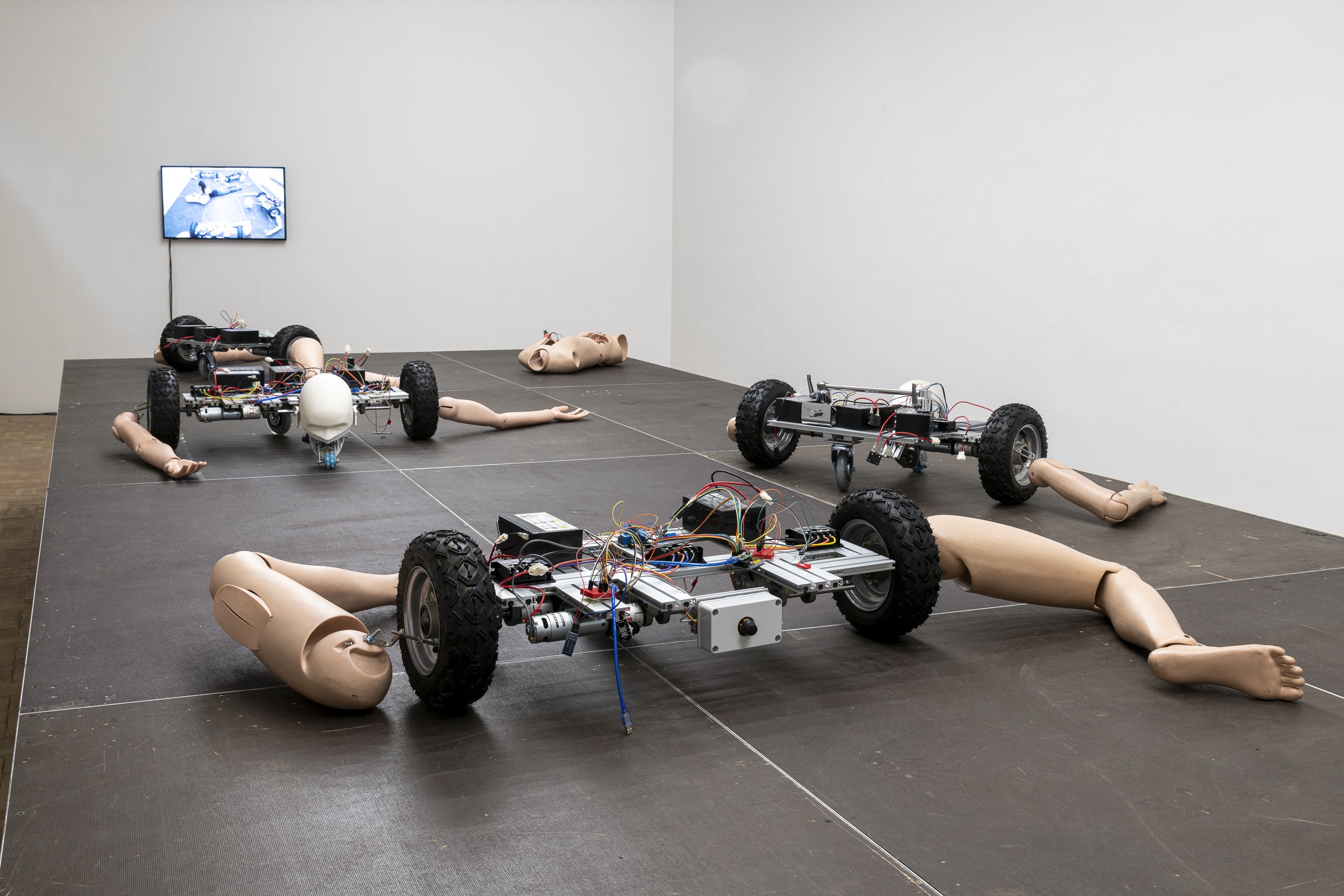 Upgrade In Progress is the further development of Homemade RC Toy, a series of humanoid remote-controlled mechanical sculptures conceived in 2019 for Jeong's exhibition at Kunsthalle Basel, and of Small Upgrade presented the same year at the 5th Ural Industrial Biennial of Contemporary Art (Russia). Jeong's 'robots' are disarmingly amateurish, due to their DYI construction with components outsourced from specialist websites, and act unpredictably clumsy, because of the limited range of motion the artist has alchemically imbued into them, after having taught herself software programming and mechanics principles.
As the title suggests, the new breed of sculptural machines are a further development of the allegorical narrative established with Homemade RC Toy. These remote-controlled mechanical robots have built in similar aesthetic and structural features as the previous 'models', but possess a wider grammar of kinetic movements imposed by a design that determines certain body features to look uncanny and silly, while gaining more agility.Transforming this hyper-technologic environment by the simple power of creative imagination, Jeong's reveals what lies beyond their the deep materiality of these objects: cages in need to regain mortal flesh and control, to which only the artist's mind holds the key.
Audience: All ages
Accessible for people with a hearing impairment.