Ali Eslami & Mamali Shafahi
nerd_funk
(Iran/The Netherlands, 2019/2020)
Virtual Reality film
Duration: 20 min.
Location: virtual environment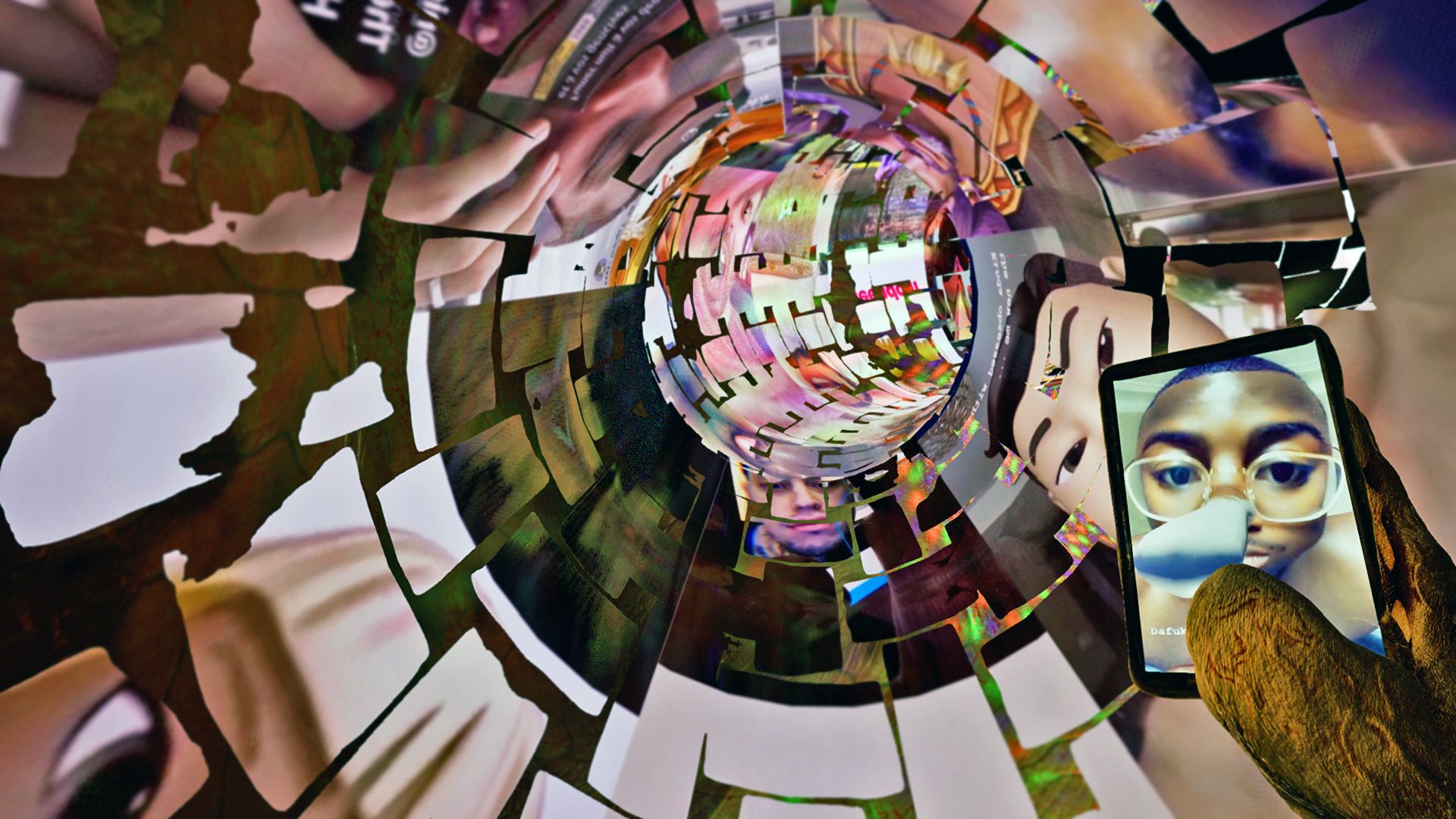 In the current climate of the Internet we have reached an irreversible state in our social lives, inherently altering the way we think and comprehend our reality. It's a situation we have all dived into; we float, yet struggle to find ourselves in it. To investigate this phenomenon and allow others to investigate it with us, the artists Ali and Mamali created a virtual identity called nerd_funk, a collective formed by its creators, existing on Instagram, and following the contemporary digital culture. In this chapter-based VR installation, users will explore the new reality that has emerged out of social media.
nerd_funk is the winner of the Golden Calf for Best Interactive 2020 (VR experiences, installations and multimedia productions) by The Netherlands Film Festival.
For (IM)POSSIBLE BODIES the artists added a third chapter to the VR installation, see the teaser online.
Audience: Adults
Accessible for people with hearing and visual impairments.
Credits
Music and sound: Shahin Entezami
Technical assistant: Arnaud Schmitt
3D artist: Guillaume Roux / Fishflight Entertainment
Animation and rigging: Fishflight Entertainmen