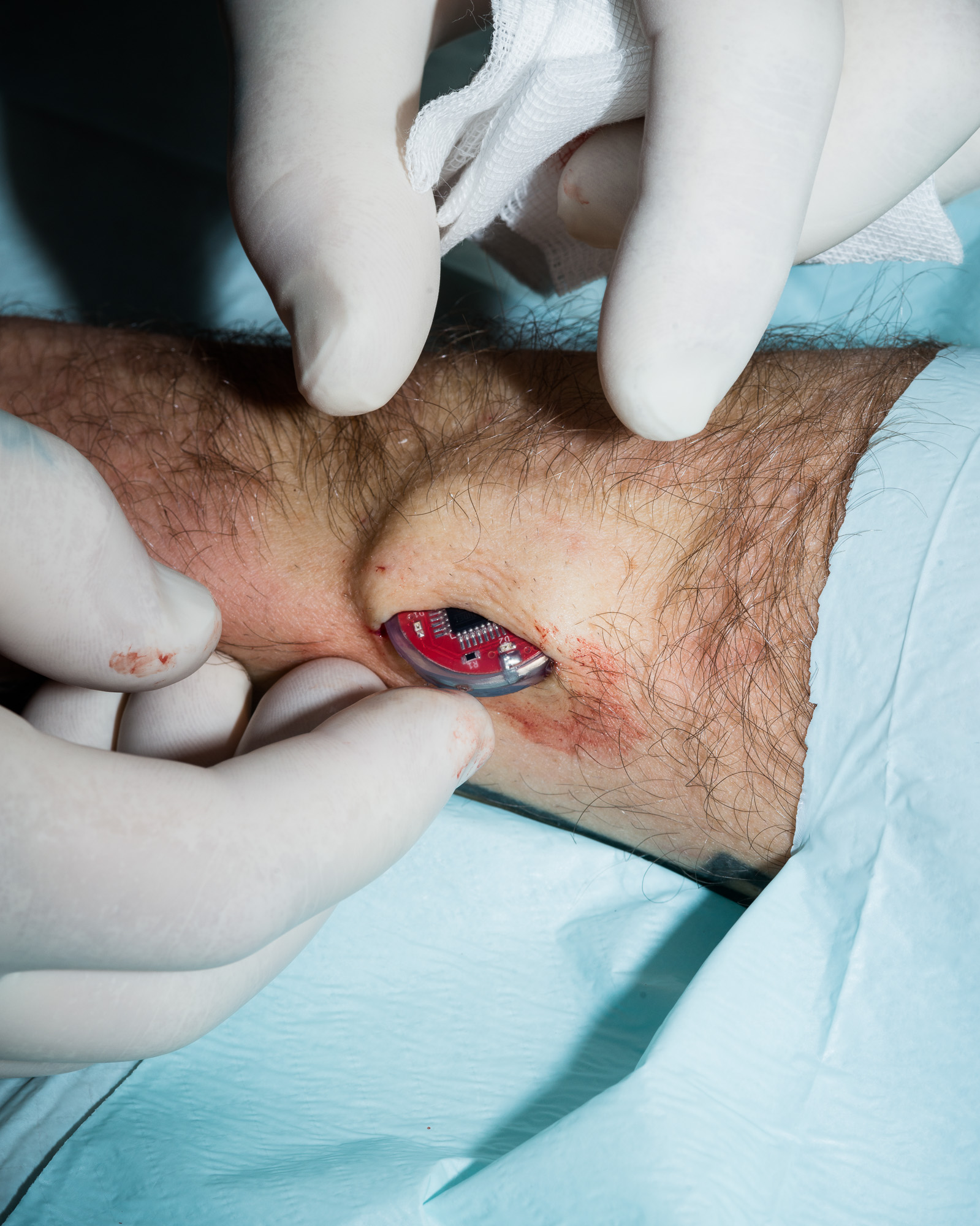 In small, rural towns in the United States techno-anarchists are working on the fusion of human and machine. These 'Grinders' develop devices and gadgets to implant into their own bodies, becoming the guinea pigs of an envisioned transhuman future. Their risky experiments and strong faith in technology's emancipatory potential challenge science, medicine and ethics equally. Hannes Wiedemann has been following the cyborg community in the USA between 2015 and 2019. His series, depicting makeshift arrangements and close-up surgeries, offers a counterproposal to the sleek visual iconography that commonly surrounds topics like 'enhancement' and 'future'.
For (IM)POSSIBLE BODIES, he makes a special selection capturing moments from this fascinating world, which can be viewed in our virtual environment.
Hannes Wiedemann is a photographer who documents the ongoing merge of technology with the human body and biology at large.
Audience: Adults
Accessible for people with a hearing impairment.