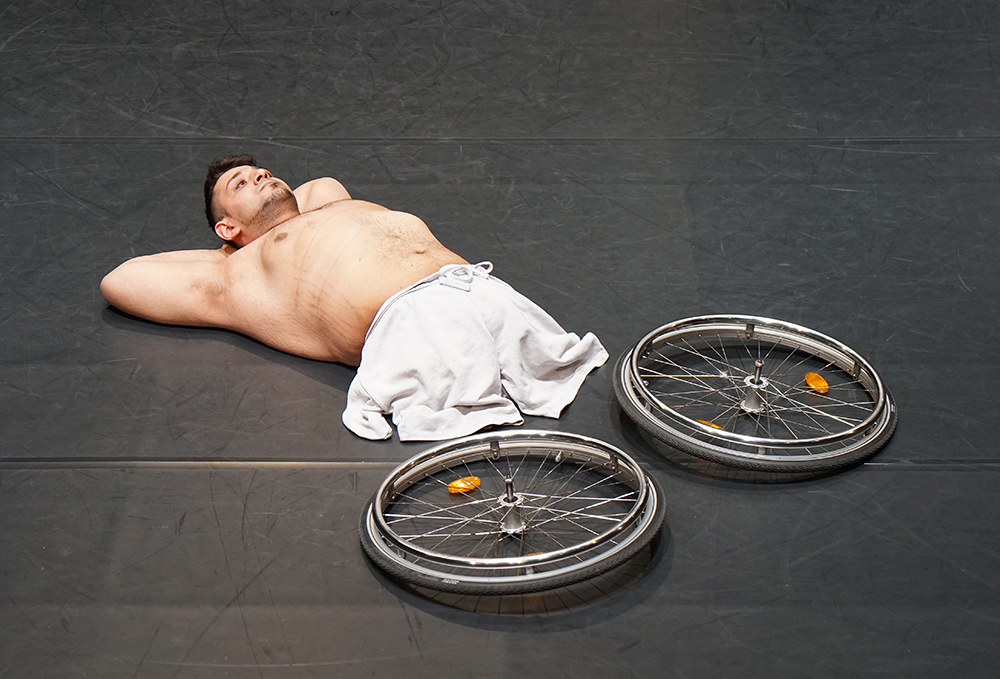 Doris Uhlich works regularly with people with physical disabilities – early adopters when it comes to becoming cyborg – creating individual and collective energy dance forms. Each and every body has a specific way of articulating its dynamics and fleshly pleasure. Movements allow the body to become charged, they become a kind of endogenous fuel. Every Body Electric is a simple, yet radical invitation to explore potentials through dance, to make them tangible, and to delve deep into an archaeology of energy. What other possibilities open up when machines – for example wheelchairs, prostheses and crutches – are regarded and staged as extensions to the body?
Doris was named 'Choreographer Of The Year' in the magazine tanz 2018 and 2019, and got an Audience Award for Every Body Electric at Our Stage Festival in Dresden 2019, and presented Every Body Electric at the Biennale in Venice and Sao Paulo 2019.
Doris Uhlich is also a participant in the panel discussie Every Body Electric on 25 October from 17.30 – 18.30.
Credits
Choreography: Doris Uhlich
Dramaturgy: Elisabeth Schack
Performance: Erwin Aljukic, Yanel Barbeito Delgado, Adil Embaby, Sandra Mader, Karin Ofenbeck, Thomas Richter, Vera Rosner-Nógel, Katharina Zabransky
Co-produced by Tanzquartier Wien, Schauspiel Leipzig & insert (Theaterverein)