Performance by Simon Senn
In this digital performance, videographer and visual artist Simon Senn demonstrates how the virtual world and the physical world are not always in opposition. The performance shows the unexpected entanglements between technology, representation, gender and law. Senn's experience began when he bought the digital replica of a female body online. He then went in search of the woman whose body he was « virtually » inhabiting. Onstage he conveys this disturbing experience to the audience.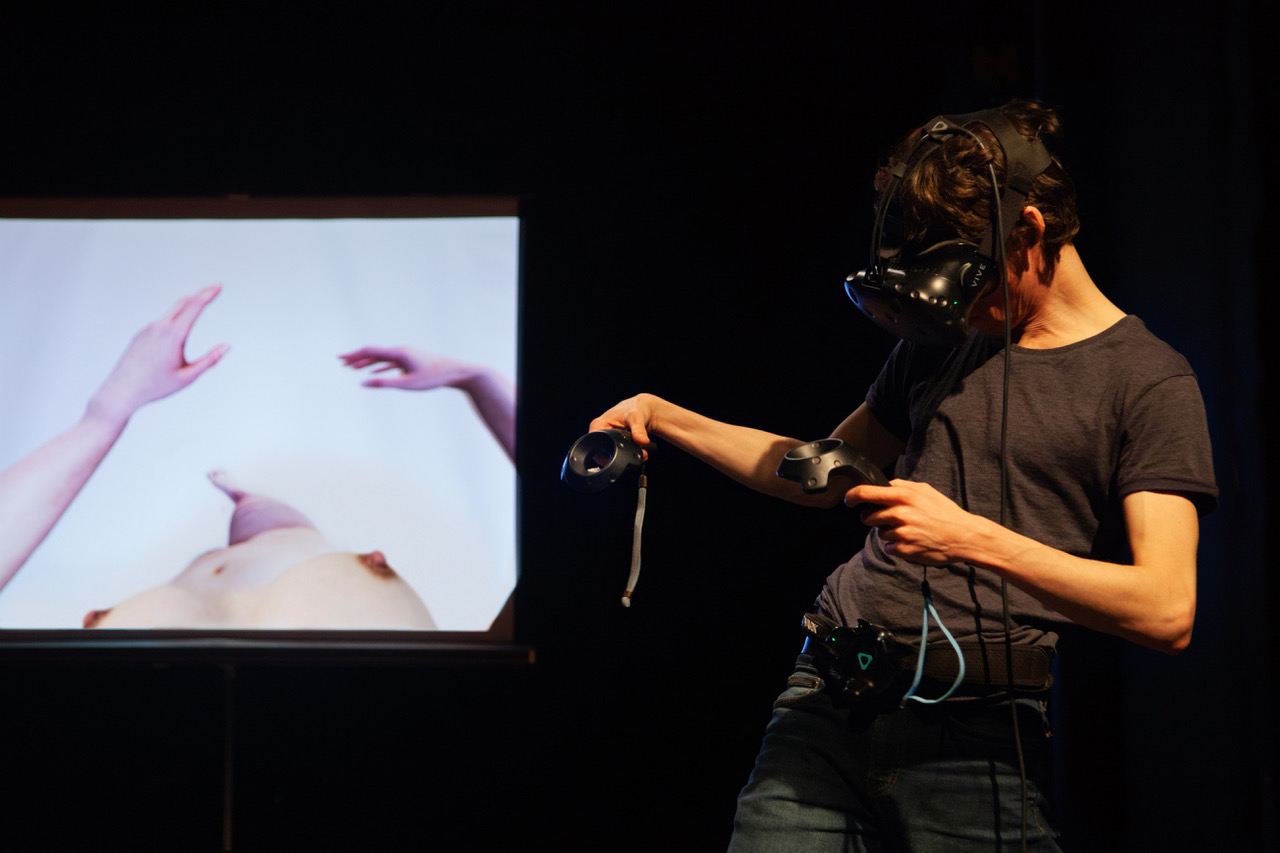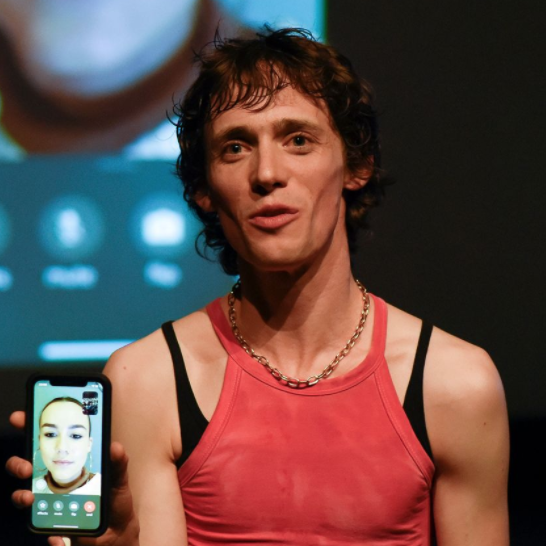 Simon Senn
Videographer and visual artist Simon Senn (1986) holds a Bachelor of Fine Arts from the Geneva University of Art and Design and a Masters from Goldsmiths College, London. IIn his works, Simon Senn deals with human behavior and interaction patterns. Through the aesthetic dimension of his works, Simon Senn touches the controversial area of tension between ethic and aesthetic. At first glance, his work seems to suggest that he is a socially engaged artist who speaks out against some form of injustice. Yet his works sometimes reveal a more ambiguous approach, examining aporias rather than expressing targeted criticism. Be Arielle F is his first stage work, with which he received the second Premio Performing Arts Incentive Prize in 2019.